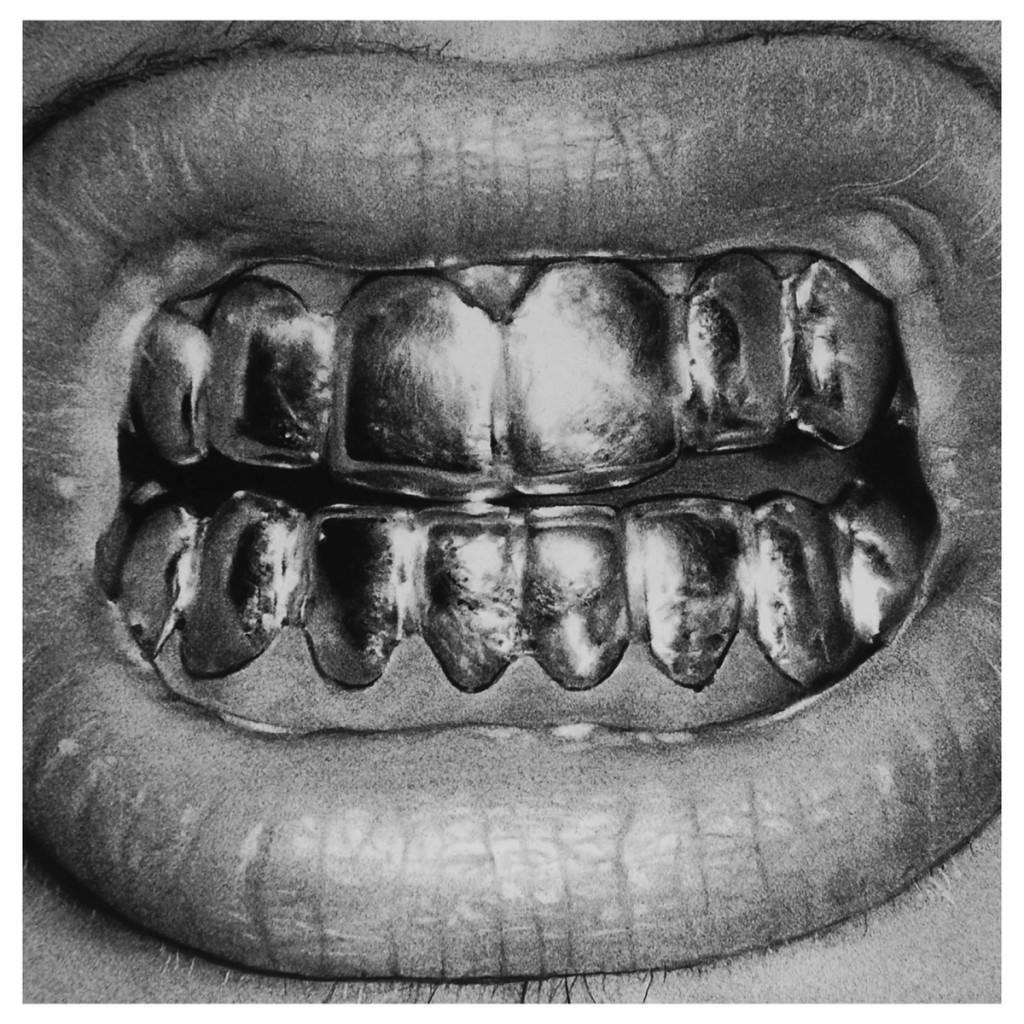 Eyes and ears all over have rightfully been on Sideonedummy's recent signee, Toronto quartet Pup. Poised for a 4/8 release of their debut self-titled, this young band expertly mixes the fun of sunny pop with claws-out punk riffage in the vein of Californians Joyce Manor or New Jersey genre landmark Dads.
The band made a big splash last Fall over the gnarly (and I mean gnarly; no faint-of-hearts need apply) video for Reservoir, a powerhouse single that's all fury and fun and broken bones. Never missing a beat, Pup has been on the road with fiery Montreal duo Solids for much of 2014 so far, both bands valiantly representing Canada while touring stateside.
Pup's self-titled is plenty more of the intensity that Reservoir promised, but with a fantastic spectrum of color and variation. The four-piece is more than capable of knuckle busting, but weave in tasteful bits of blues, pop, and indie rock into the melee.
Album opener Guilt Trip is a slightly off-kilter introduction in all the right ways. Frontman and guitarist Stefan Babcock unleashes his surprising range in pitch and timbre over raging raw hooks built by fellow guitarist Steve Sladkowski, bassist Nestor Chumak, and drummer Zack Mykula. This model works well for the band, as favorite single Reservoir immediately picks up where the opener leaves off. Edgy musicianship and a loose, honest live sound are pervasive through the record, keeping true to the band's unrestrained live performance.
Third track Mabu is the first that lets up on the driving power, channeling a sunny day vibe with sparkling harmonies and all the vocal flair and hookiness that good throwback pop requires. Upbeat songs like Mabu, Dark Days, and accusing closer Factories balance the unbridled power of the heavy hitters, and are fun spots of listening that prevent listener fatigue without being filler.
Key track Yukon bisects the album, a flavorful minor cut showcasing bluesy chops and caps off with a killer, killer solo. As the longest track on the record, Yukon is a perfect example of the band's ability to add excellent writing to captivating arrangement and impeccable performance. No further proof is needed to demonstrate the talent present, but fortunately, the record has much more to say.
Other notable tracks include the indie-rock blasted Cul-de-Sac and penultimate song Back Against The Wall, both leaning pop punk and entirely enjoyable. Last track Factories builds on the mood, a smartly riffy song that contrasts dark lyrics with the raw upbeat sound that Pup has already mastered. The album ends on a tightly wound rock outro, a no-nonsense way to conclude a towering debut record.
I have no doubt that genre diehards and newcomers alike will take note of this incredible young band. Come 4/8, Pup will be here to stay.